Testimonials
BMJ.com
Rebecca Wanbon

I just wanted to say a huge thank you to you and the team for all your help and support with our event. Everyone in our team commented on how proactive, friendly and prepared the Event Crew staff were, and this no doubt made a massive difference to the success of the event. It was amazing to be working with such professionals - thank you.
I was also so impressed with how smooth the booking process was - the online form is excellent and Tina was so helpful in the lead up to, and on site at the event. It was amazing that Tina came onsite with the team each morning to introduce everyone and check that they were all happy with what they were doing, as well as keeping me updated continuously of any changes. I cannot recommend Event Crew enough!
MCI Australia
Jan Shaw
I am pleased to provide this reference for Timea Ridly and her staff at Event-Crew Australia. Having worked with Timea on a number of occasions now I can confirm that she is responsive to requests, flexible, and with a great deal of knowledge about the events industry and staffing.Her crew are invariably well-groomed, personable, and quick to learn their role. Examples of the events Event-Crew has serviced for us in the past 12 months are:
International Council of Nurses,18-23 May 2013, Melbourne Convention & Exhibition Centre, 4000 pax, sponsor/exhibitor temporary staff.
17th International Congress of Parkinson's Disease and Movement Disorder,16-20 June 2013 at Sydney Convention & Exhibition Centre for 2000 pax: provision of all onsite temporary staff to work on registration desk, bag desk, ushers, speaker ready room, VIP room, handout/evaluation room, press room, sponsor staff in exhibition booths, poster tours.
Novartis Symposium as part of ILTS,12-15 June 2013, Sydney Convention & Exhibition Centre: provision of staff to act as ushers/assistants at the Symposium. I have no hesitation in recommending Event-Crew.
Rotary International
Janice Jansen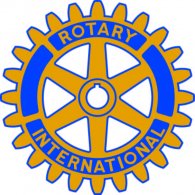 It is our pleasure to recommend Event-Crew Australia for their outstanding event support services and the professionalism and affability as demonstrated by their staff. We were so impressed that they took the time to learn our unique requirements and thus exceeded our expectations both pre-event and onsite at our convention, performing as one of the best temporary agencies that we have worked with. As the temporary staffing vendor for our 2014 International Convention in Sydney with over 18,000 attendees, they provided exceptional staff in the areas of registration cashiers and hostesses, bookstore attendants, flyer distribution, and radio sales. At times, the staff was required to handle stressful and complicated situations, and they did so with ease and complete professionalism, which shows the quality training and care that goes into their preparation for events. Our convention attendees were consistently pleased with all services that Event-Crew provided and it was abundantly clear that we selected the right agency for the job. We could not have had such a successful registration process and ultimately a successful convention without Event-Crew and their staff. We are happy to recommend them to any organization seeking staffing services for their conferences and conventions!
AIDS 2014 Registration Department
Jana Niendorf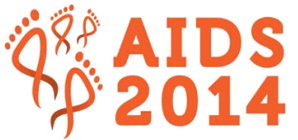 It is with great pleasure that I write this letter of recommendation for Event-Crew Australia Pty Ltd. Event-Crew Australia Pty Ltd provided us with excellent onsite support in the form of host and hostess assistance at the Conference Registration counter for the 20th International AIDS Conference (AIDS 2014) which took place in Melbourne Australia in July 2014. The Event-Crew Australia Pty Ltd hosts and hostesses were professional, courteous, astute and affable. The quality of service provided was invaluable. The main duties of the Event-Crew Australia Pty Ltd hosts and hostesses at the registration counters included serving as first point of contact for the delegate, welcoming the delegates, printing badges, booking additional items needed, registering new delegates, collecting outstanding payments/fees and assisting where needed; thus contributing to the success of this event. General Manager, Mrs. Timea Ridly, was in direct, constant communication with our Registration Team ensuring that we were satisfied while also attending to the needs of her team. This showed not only how deeply she cares about her client but also about her employees. Her exceptional behavior was just one of the many impressive experiences we encountered while working with this company. I can confidently recommend Event-Crew Australia Pty Ltd as a solid and reliable business partner with an outstanding work force, excellent communication and a willingness to go the extra mile. If you have any questions, please feel free to contact me.
Wellesley Information Services
Michelle Hulbert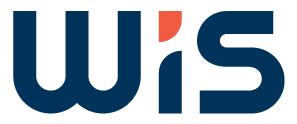 I had the privilege of hiring Event Crew for one of my meetings in Sydney, and was very pleased with their professionalism, high level of service and can-do attitude. They assisted in making our event a huge success, and truly were a great extension to our existing team. I highly recommend Event-Crew Australia for your next meeting or event.
Citi
Emma Bidstrup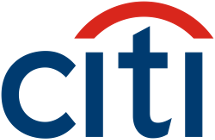 Event-Crew Australia supported our 2014 conference with an onsite name tag printing system. The system was fast, efficient and professional. Branded name tags were printed on arrival saving time and resources in pre-printing hundreds of name tags. Delegates who had not pre-registered could quickly be added, their name tag printed and their details included in the attendee report. And post event, the reporting allowed us to know who attended on which days and at what time and whether their name tag was a reprint. We'll definitely be using Event-Crew Australia again for our next conference.